OFFICIAL LAUNCH
10 October 2022
The bassin d'Arcachon: a maritime innovation hub
15 May 2023
Top digital marketing trends for 2023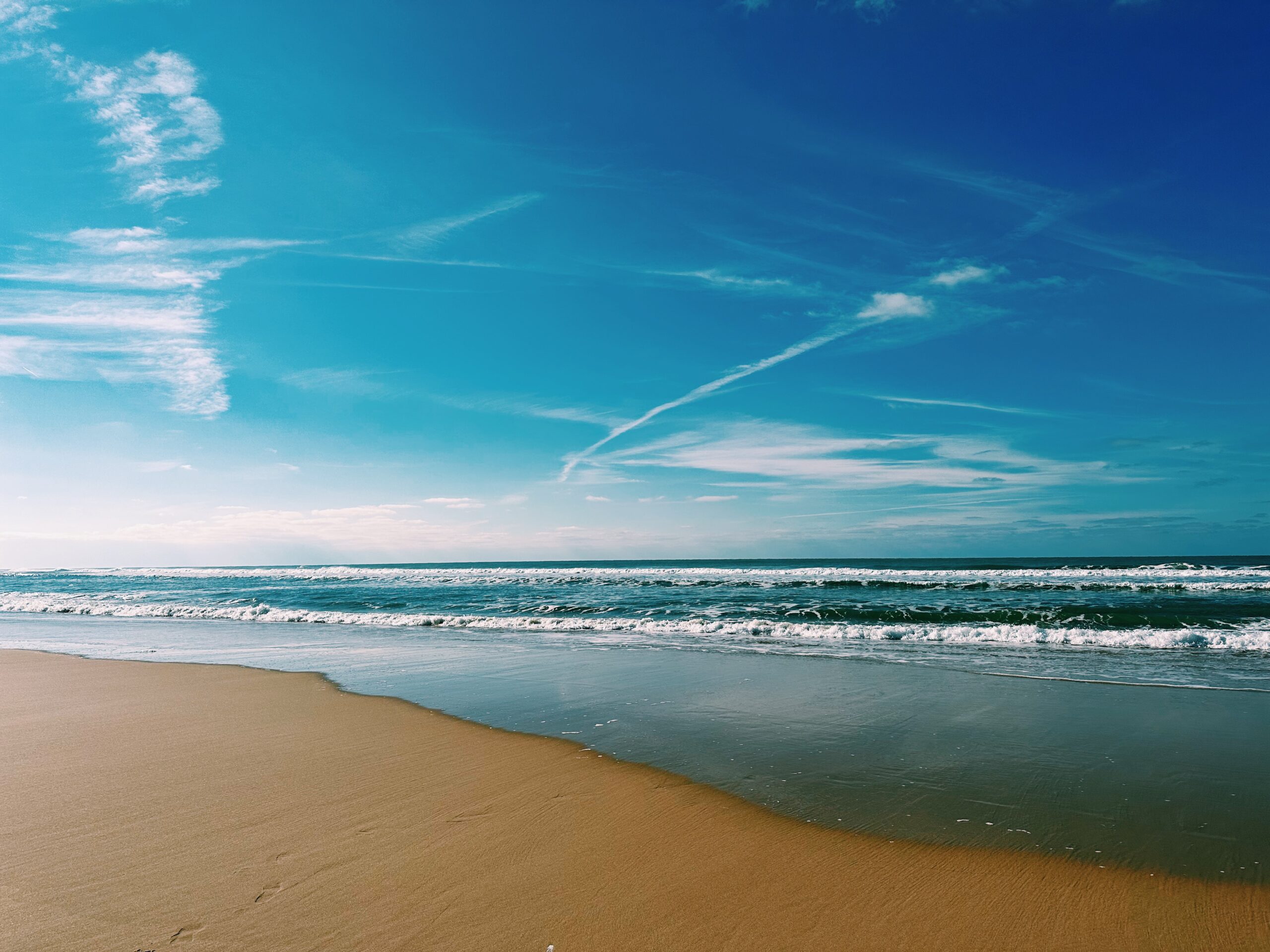 The world of digital marketing is constantly evolving, and staying on top of the latest trends is essential for businesses looking to stay ahead of the curve. Here are some of the top digital marketing trends that are expected to shape the industry in 2023*.
*This sentence was written by ChatGPT from OpenAI, a chatbot using Artificial Intelligence
Artificial Intelligence
Writing articles, press releases, social media posts... OpenAI's ChatGPT uses Artificial Intelligence (AI) and supervised learning/reinforcement learning to generate content on demand. The problem with AI is that it can't yet create original, high-quality relevant content, and since Google rewards E-E-A-T (experience, expertise, authoritativeness, and trustworthiness), content that is mostly AI-generated will be penalised by its algorithms. While AI will never replace the skills and expertise of a professional, it can however be useful for brainstorming - suggesting ideas for articles and posts or keywords for a Google search. It is also particularly useful in the context of customer service, for instance by integrating a chatbot or instant messenger with predefined answers on a website. Chatbots or messengers can understand complex requests and offer quick and personalised responses to customers.
Video
Last year, we wrote that video was the '
superstar of content
'. This trend continues to grow in 2023: short-form videos (Instagram Reels, TikTok...) remain the best way to connect with people, generate engagement and conversions by playing on humour, interactivity, authenticity and proximity. Videos have the best ROI of all formats, followed by images, blog posts, podcasts/audio content. According to Sprout Social, 93% of companies have gained one or more new customers via videos on social networks and 96% of Internet users have already watched an explanatory video to learn more about a product or service (source: Wyzowl). When posting videos, they must be of the highest possible quality, even if it means posting less often.
Influencers and content creators
To connect with audiences on
social networks
, brands must create original and engaging content. To do this, they are increasingly turning to 'content creators', people (influencers, employees, customers, experts) who provide relevant, entertaining and trendy content. Influencer marketing has taken off in recent years and this trend will continue to grow in 2023. According to Hubspot, 33% of Generation Zs (under 25's) have bought a product on the recommendation of an influencer. Note that micro-influencers, (who have between 1000 and 50,000 followers) are considered more 'trustworthy' and have higher levels of engagement.
Values and social responsibility
As we wrote in 2022, consumers are placing increasing importance on
social responsibility
, integrity and transparency. According to Forbes magazine, 41% of millennials and 50% of Generation Zs are more likely to support brands that advocate for social causes. It is essential for brands to create content that highlights their values, with a particular focus on inclusion and diversity.
User experience
User experience (UX) is all about optimising the experience of internet users on a
website
: accessibility, design, loading speed, interactivity etc. Some figures:
94% of Internet users' first impressions of a site are design-related (source: Research Gate)
59% of people prefer browsing 'beautiful and well-designed' sites than basic ones (source: Adobe)
50% of internet users say that website design is a crucial factor in formulating an opinion about a brand (source: PR Newswire)
55% of internet traffic in 2021 came from mobile and tablet devices: websites must be optimised for mobile (source: Statista)
61% of internet users have a higher opinion of companies with mobile-friendly website design, 75% of them are more likely to return to a website if it's mobile-friendly and 67% say they're more likely to make a purchase if a website is mobile-friendly (source: WebFX)
The most talked about UX trends for 2023: 'gamification' (incorporating elements from gaming into websites to increase customer retention); data-visualisations (videos, infographics, etc.); micro-interactions (buttons, sounds, cursors, etc.); personalisation (e-commerce sites must remember their users' preferences and make recommendations, etc.). Finally, websites must have a unique design and personality, no more pictures from image banks!
User-generated content
The best way to make people want to buy your products is user-generated content (UGC): encourage people who buy or use your products and services to share their experiences on social networks through photos or videos, Google or
Facebook
reviews. To help them take the plunge, don't hesitate to distribute cards/flyers to your customers with QR codes that they can scan to leave a Google or Tripadvisor review, to offer them discounts in exchange for reviews or videos...
Social shopping
68% of consumers have already purchased directly from social media (source: Sprout Social)
In 2022, 98% of consumers planned to make at least one purchase through social shopping or influencer commerce (source: Sprout

Social

)
43.5% of internet users use social networks to research before making a purchase (source: Hootsuite)
97% of Gen Z use social media as their main source of inspiration for purchases (source: Influencer Marketing Factory)
75% of B2B buyers use social media for their purchasing decisions (source: LinkedIn)
Instagram
shopping, Facebook shops, and Tik Tok shopping are the top three channels for direct sales on social networks.
Best practices to keep in mind in 2023
In our communication strategy, we continue to focus on:
blogs, which generate engagement and conversions, are excellent for SEO and establish you as an expert in your field
direct messaging (DMs) and community management: respond to messages and questions, use DMs for customer service, take time to interact with your followerss
quality rather than quantity: only post photos/videos/content if they are of excellent quality
target your audience: there's no point in being on TikTok if your audience consists mostly of sixty-year-olds. Data marketing is king: understand which channels your audience uses and how they use them to post the right content at the right time. Limit yourself to three or five social networks max
don't neglect SEO, after social media it is your second most important marketing channel
make sure you are in compliance with the CNIL and the RGPD, and respect intellectual property laws..
Last year we put voice search and virtual/hybrid events on our list, but they will not be part of our 2023 trends, nor will NFT, virtual reality and the metaverse.