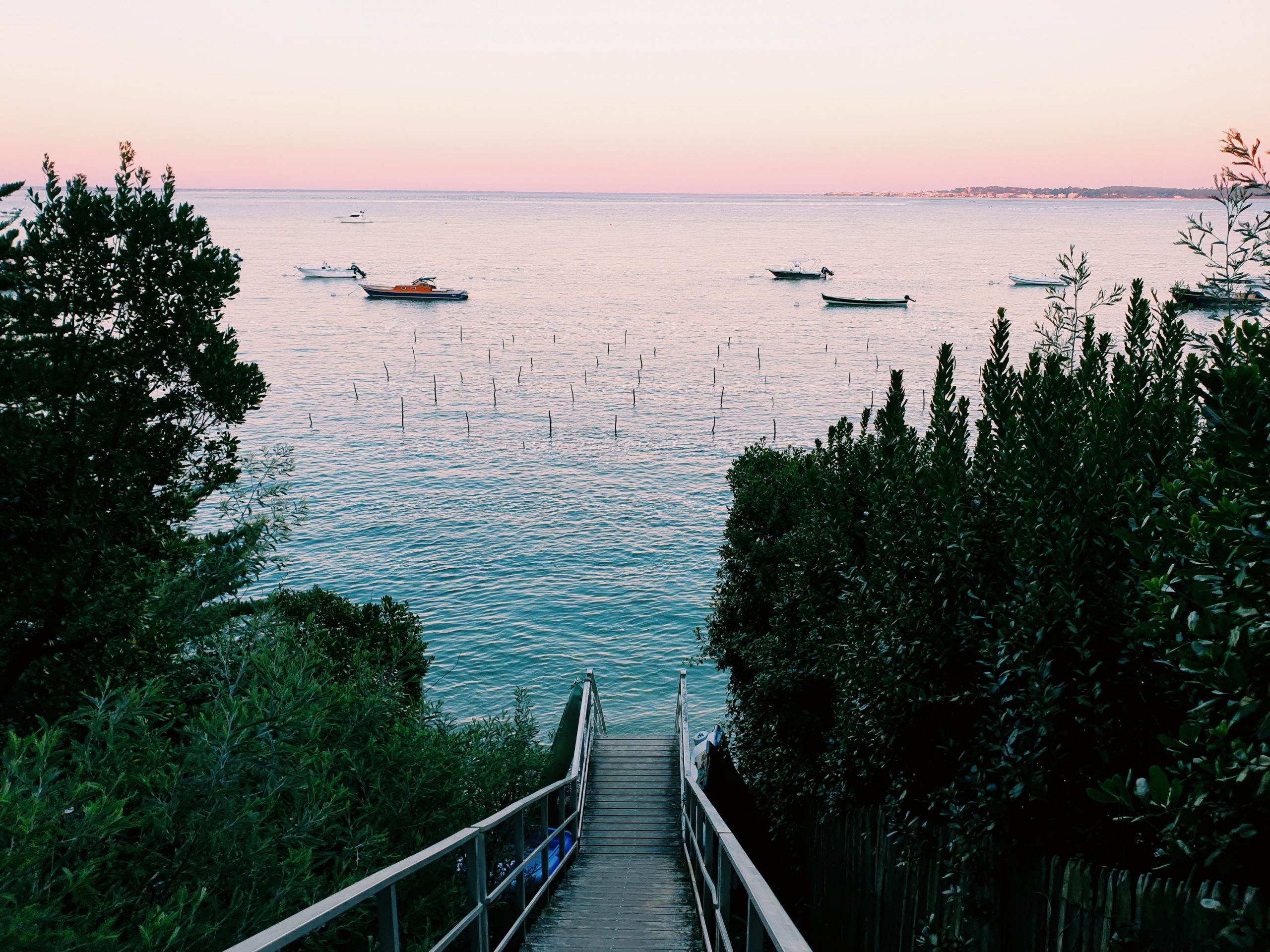 About
quatre histoires
the first
bilingual communications agency
of the bassin d'Arcachon
Marion Girault-Rime, creator of the quatre histoires agency
A former print & web journalist working in France and abroad (Courrier International, La Croix, Le Monde, Geo Magazine etc.), Marion worked for ten years as a communications expert in the culture/design sector: designing and managing websites and social media; writing, translating and sending newsletters, press kits/releases; organising crowdfunding campaigns, photo and video shoots, web-documentaries, translating exhibition catalogues and cartels...
As the bassin d'Arcachon seeks to develop its economic attractiveness through a "year-round" approach, to open up more to the international market and a high-end clientele, Marion realised that a bilingual agency was missing to help companies and local authorities authorities develop communication strategies aimed at these audiences.
Born in the south-west of France and with strong roots in the region, she has lived on the Cap Ferret peninsula for the past 12 years. Passionate about the bassin d'Arcachon, involved in the community and a member of the Villages' Consultative Committees and the Lège-Cap Ferret Communal Civil Defense Reserve, she was keen to set up a local boutique agency that allows her to provide bespoke services for her clients.
Past and present clients:
master artisans (Parasolerie Heurtault, Nelly Saunier, Créanog, Atelier Hélio'g...), architects (Lina Ghotmeh-Architecture...), French brands (BACSAC...), exhibitions (WONDERLAB, Japon-Japonismes...), museums (Mémorial de la Shoah...), international non-profits and organisations (L'Arche Internationale, Les Amis du Tohoku...), local authorities (Le Syndicat Mixte de la Grande Dune du Pilat), companies (IAUCube).....
Her assets: a long experience in creating high-quality content in French and English; ; her international culture (30 years abroad, mainly in English-speaking countries).
The quatre histoires [four stories] agency

In Gascon, doing four stories means taking the time to stop and talk to your neighbours, friends – the joy of sharing news and creating connections.
We offer a
tailored approach
to help you reach your target audience and grow your business based on
30 years experience in creating unique content in French and English
and the latest trends in web marketing.

Our mission: to highlight your values and differences by giving meaning to your communication through authentic high-quality content.
Our advantage: our unrivalled know-how and expertise in bilingual print & web communications.