About quatre histoires

The first bilingual communications agency of the bassin d'Arcachon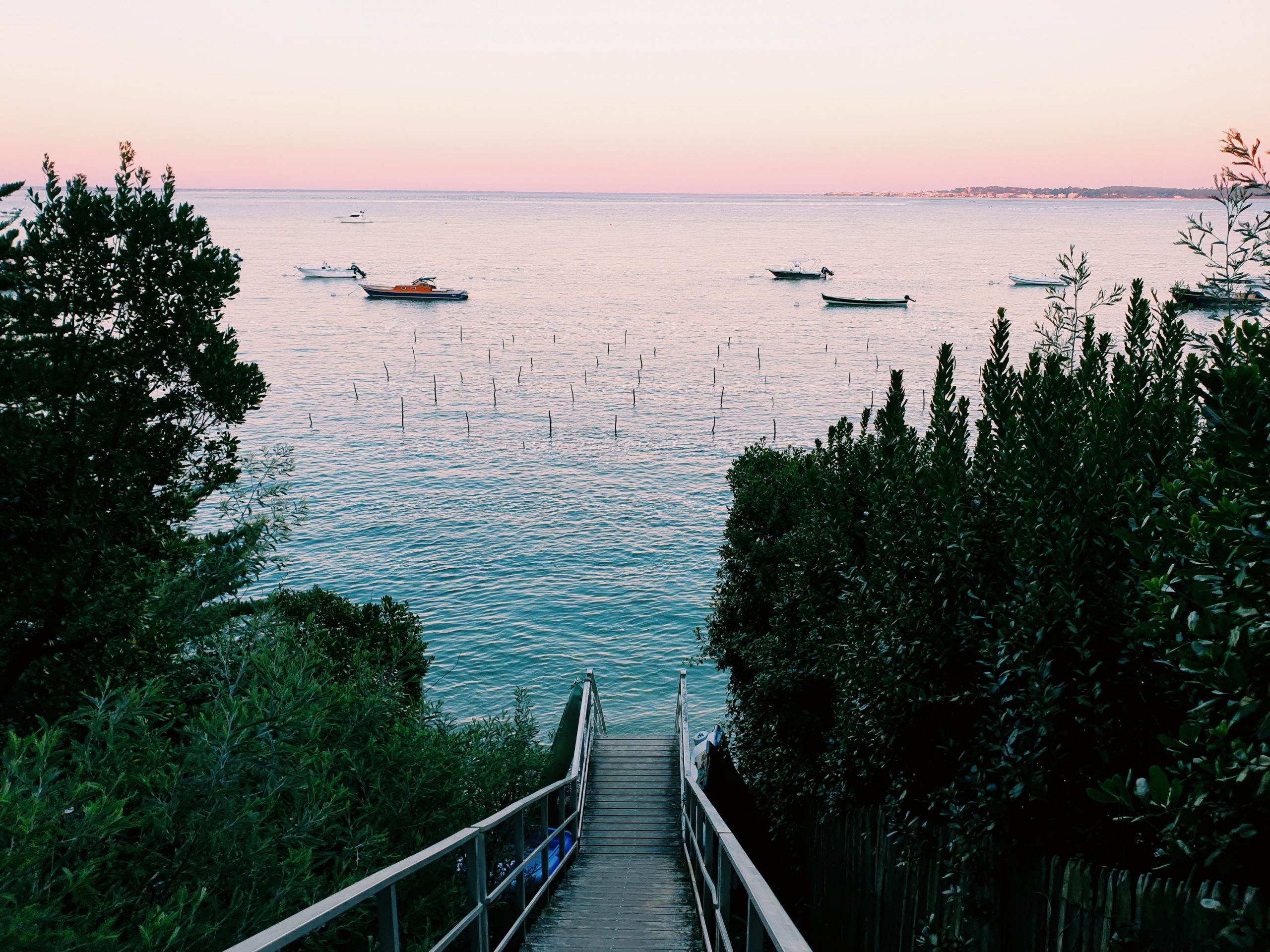 The quatre histoires [four stories] agency
In Gascon, doing four stories means taking the time to stop and talk to your neighbours, friends – to share news with simplicity and authenticity, that essential information that makes the world turn.
Our mission is to highlight your values and differences by giving meaning to your communications through high-quality content.
We offer a tailored approach to help you reach your target audience and grow your business based on our long experience in creating unique content and the latest trends in web marketing.
Our goal: to help our clients implement high value-added communication strategies, with an emphasis on authenticity.
Our advantage: our unrivalled know-how and expertise in bilingual print & web communications.
Based on the bassin d'Arcachon, the agency is present all around the Bordeaux and Landes region, as well as in Paris.
Marion Girault-Rime, creator of the quatre histoires agency
A former print & web journalist working in France and abroad (Courrier International, La Croix, Le Monde, Geo Magazine etc.), Marion has been working for the past ten years as a communications expert in the culture/design sector: designing and managing websites and social media; writing, translating and sending newsletters and press kits/releases; organising crowdfunding campaigns, photo and video shoots, web-documentaries...
Born in the southwest of France and with strong roots in the region, Marion has been in Cap Ferret for a dozen years. Involved in the life of the community and a member of the Village Advisory Committee, she knows and understands the local issues. This is why she wanted to create a human-sized agency that allows her to be close to her clients, available and responsive.
Telling authentic stories, allowing people to express their identity, making connections... this is what communication is all about.
Past and present clients:
master artisans (Parasolerie Heurtault, Nelly Saunier, Créanog, Atelier Hélio'g...), architects (Lina Ghotmeh-Architecture...), French brands (BACSAC...), exhibitions (WONDERLAB, Japon-Japonismes...), museums (Mémorial de la Shoah...), international non-profits and organisations (L'Arche Internationale, Les Amis du Tohoku...).
Assets: a long experience in creating high-quality content in French and English, as well as a long international experience.