The bassin d'Arcachon: a maritime innovation hub
15 May 2023
2023 Grand Pavois international boat show
8 September 2023
Inauguration of the Grande Dune du Pilat reception area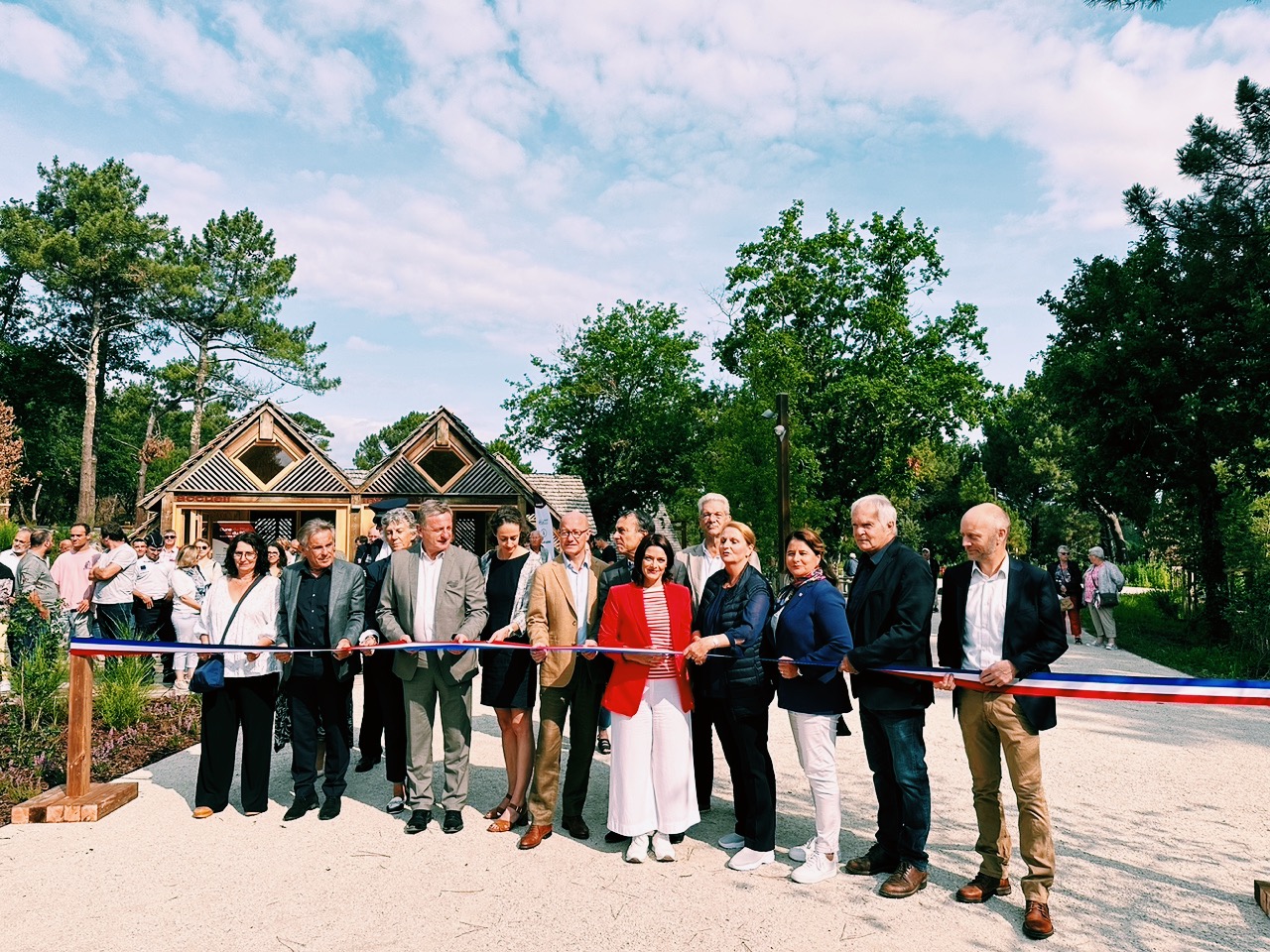 Twenty-four companies, the majority from the Nouvelle-Aquitaine region, took part in the refurbishment of this reception area. The quatre histoires agency had the privilege of translating the signage and the exciting new visitor centre interpretive trail that invites visitors to discover the Grande Dune and its spectacular environment from every angle: history, geology, geography, flora and fauna...
I would like to thank the Syndicat Mixte de la Grande Dune du Pilat for entrusting me with this project.
"The Dune shows that it is possible to strike a perfect balance between welcoming visitors and preserving the site," emphasised Nathalie Le Yondre, President of the Syndicat Mixte, in her inaugural speech. "After seven years of preparations and work, and two major crises - the pandemic and the 2022 forest fires - the Grande Dune du Pilat reception area is reopening with three objectives in mind: improving the reception area; refurbishing the cabins; and developing mediation tools to help visitors learn more about the environment. More than five million euros of funding, mostly from the Nouvelle-Aquitaine Region, the Gironde Departement and Europe (through the ERDF), went into this refurbishment, which has seen the area completely transformed thanks to reversible structures that blend into their forest environment, and some wonderful innovations such as the concrete pathway made from oyster shells (60m2 of shells!). 4,000 plants native to the Dune forest have been planted, and a further 200 will be added in the autumn. For Nathalie Le Yondre, the next step is to obtain the Grand Site de France label, which would be a real recognition of our sustainable development approach."
While Nathalie Le Yondre recalled with great emotion that the forest fires had stopped just a few metres from us, and that the reception area had escaped the flames thanks to the tireless efforts of the fire services, Jean-Luc Gleyze, President of the Gironde Department, confirmed that "this is an inauguration like no other. The Dune is still there, tourists can still be welcomed, and even welcomed better. He applauded the work of the architects, who have succeeded in integrating the reception area remarkably well into the site, which is now a symbol of the challenges facing tourism today. Two million tourists is an opportunity for our region, but it also represents risks in terms of preservation. This powerful site is fragile."